After tearful apology, Dana Point woman gets 18 years in prison for hit-and-run crash that killed a grandmother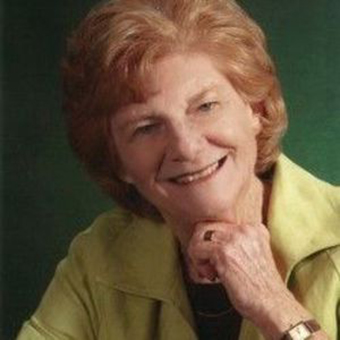 View slideshow
Marthann Demchuk, 76, died in a hit and run crash on July 4, 2013, that also injured her grandson. COURTESY PHOTO
SANTA ANA – A Dana Point woman who drove away from the scene of a Fourth of July hit-and-run crash was sentenced to prison for killing a 76-year-old woman and injuring her blind teenage grandson.
During an emotional Santa Ana court hearing, Orange County Superior Court judge Gary S. Paer ordered Kelly Michelle Wolfe to spend 18 years to life behind bars for killing Marthann Demchuk and injuring her grandson Mason.
Wolfe kept her eyes and head downcast as the judge delivered the sentence. Minutes after the hearing, tearful members of both families embraced in the courtroom hallway, after Wolfe's daughter and other family members assured Demchuk's children that Wolfe was also devastated by the death.
At the beginning of the sentencing hearing, Mason — whose life was likely saved when Demchuk pushed him out of the way and took the brunt of the crash — spoke of how he misses his grandmother greatly.
"My grandmother was a great woman," the 15-year-old told the judge. "We did fun things together and everything. Eventually I will be able to see her in heaven."
Wolfe tearfully apologized to Demchuk's family, telling them she "feels their pain and anguish in my heart."
"The remorse I have will be a sentence I will have to live with for the rest of my life," Wolfe said. "Every day of my life."
"I just wanted to hear from her that she was sorry," replied Martha Fessenden, Demchuk's daughter and Mason's mother.
The fatal crash took place around 8:30 p.m. July 4, 2013, by a beachside mobile-home park on the side of El Camino Real in San Clemente, which served as a traditional and cherished gathering spot for Demchuk and her family.
Demchuk, who lived in Monrovia, and Mason, who was 13 at the time, were walking from the mobile home toward the beach, where they hoped to watch the impromptu fireworks displays. A driver of a van headed toward the pair failed to negotiate a turn in the road, instead driving straight into a bike lane and colliding with the woman and her grandson.
Deputy District Attorney Jennifer Walker described how Demchuk was thrown from the windshield of the vehicle, her body left on the side of the road as the broken van traveled away from the scene of the crash, its car horn repeatedly blaring.
The van, which belonged to Wolfe, was spotted a short distance away. At least one neighbor saw her walk away from it in the minutes after the crash. Deputies later contacted an intoxicated Wolfe at her nearby home.
In September, an Orange County Superior Court jury found Wolfe guilty of second-degree murder, as well as driving under the influence and without a valid license, despite claims by Wolfe's attorney that she wasn't driving the van at the time of the crash and that she didn't begin drinking until after she got back to her home to steady her shaken nerves.
Wolfe had been warned following a previous DUI conviction that if she continued to drive while inebriated and killed someone, that she could be charged with murder.
A well-respected, hardworking woman who decades ago started caring for people at her Long Beach home before starting a group of nursing centers that her children continue to operate, Demchuk was the matriarch of a family that had grown to include her five children, 13 grandchildren and three great-grandchildren.
"Words cannot express the pain and anguish our family and friends have endured since our mother's death," said Mariann Demchuk Beddoe, Marthann's Demchuk's daughter.
"The defendant's decision to drive drunk and take the life of another human being, with no regard for the effect it may have on others, is unimaginable."
Affectionately known to her children as "the trailer," the beachside San Clemente mobile home had been owned by the family since the '50s, and was host to decades worth of Fourth of July celebrations.
"Unfortunately, now that date will forever be marred by the tragedy that ended mom's life, and the location is no longer one that conjures up happy memories," said Matthew Demchuk, Marthann's son.
Judge Paer described the case as a "classic example of the hazards of drinking and driving and a classic example of the legal consequences of being warned about those dangers."
"She is driving at almost four times the legal limit," the judge noted. "That is insanity at best."
The hearing ended with Paer once again being legally required to read Wolfe an officials statement warning her of the dangers of drunk driving. Asked by the judge if she understood the admonition, Wolfe simply answered "yes."
Contact the writer: semery@ocregister.com