BARSTOW: Suicidal woman causes I-15 crash with big-rig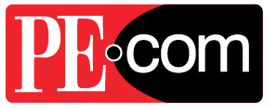 A suicidal 22-year-old Las Vegas woman survived an intentional crash into a big-rig along a freeway near the high desert city of Barstow, say San Bernardino County sheriff's officials.
The wreck happened shortly before 5 p.m. Sunday along the southbound lanes of Interstate 15 near Fort Irwin Road in the tiny community of Yermo, about five miles east of Barstow.
California Highway Patrol officers determined that the woman drove the wrong way onto the off-ramp and slammed into the right rear side of a tractor-trailer truck that was traveling in the southbound slow lane, sheriff's deputies said in a written statement.
"The semi lost control, hit a passenger van occupied by several persons, and overturned, spilling fuel into the roadway," according to the statement.
A medical evacuation helicopter flew the seriously injured Las Vegas woman to a hospital.
Everyone else was treated and released at local hospitals.
The Las Vegas woman made comments to paramedics that led Deputy James Halterman to believe that the woman had attempted to commit suicide.
And because the crash was determined to be a deliberate act, the CHP handed over the investigation to the sheriff's deputies.
The crash and investigation completely closed the southbound lanes for three hours until one lane reopened about 8:30 p.m. Southbound I-15 completely reopened at 2:50 a.m. Monday.
Anyone with additional information may call Halterman at 760-256-4838.