BEAUMONT: Fatal crash backs up traffic onto I-10 (UPDATE)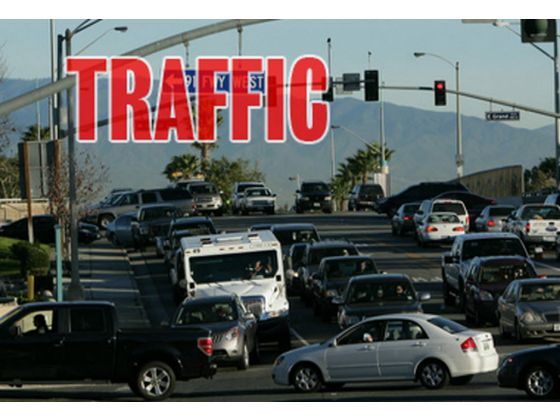 BEAUMONT: Fatal crash backs up traffic onto I-10 (UPDATE)
One person died Wednesday, July 29, in a two-vehicle collision near the intersection of Beaumont Avenue and East 1st Street in Beaumont, officials said.
The collision, which was reported at 2:08 p.m. about a quarter-mile south of Interstate 10, closed Beaumont Avenue and substantially backed up traffic on the eastbound side of I-10.
Three people suffered major injuries in the crash and were transported to a hospital via ambulance. Another person suffered moderate injuries.
At 3:17 p.m., traffic was backing up onto Interstate 10, according to the California Highway Patrol incident log. Beaumont police officers and Caltrans officials were on scene at 3:22 p.m., preparing to shut down eastbound traffic on Interstate 10.
Beaumont Police Cmdr. Greg Fagan said northbound and southbound traffic on Beaumont Avenue was majorly backed up at 5:20 p.m. Southbound traffic is currently being diverted onto California Avenue and northbound traffic is being diverted to Highland Springs Avenue.
City of Beaumont officials said the closure is expected to last until later tonight, and advise people to "avoid the area if possible."
Story is developing, check back for more information.