COLTON: Barton Road roll-over wreck kills city resident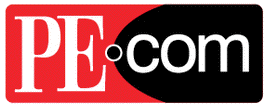 A roll-over crash fatally injured a 57-year-old Colton woman in that city, say San Bernardino County coroner's officials.
Connie Louise Hill died 3-1/2 hours after the 6 p.m. wreck along Barton Road south of Hilltop Drive.
Hill was driving east in a blue 2007 Hyundai sedan that veered off the right side of the road and overturned down a 30-foot embankment, coroner's officials said in a written statement.
While the car was repeatedly rolling, Hill was ejected.
She was taken to Loma Linda University Medical Center where she died at 9:27 p.m. in an intensive care unit.
Colton police are investigating the crash.�