Crash with trailer critically injures man on I-405; CHP officer hurt in collision during response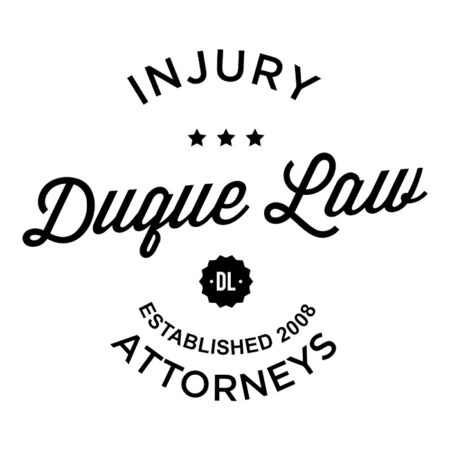 1 of 11
California Highway Patrol investigate after a male driver was gravely injured after he lost control of his vehicle and went off the Southbound 405 Freeway near Culver Drive around 12:40 a.m. Thursday morning in Irvine. , KEVIN WARN, CONTRIBUTING PHOTOGRAPHER
1 of 11
California Highway Patrol investigate after a male driver was gravely injured after he lost control of his vehicle and went off the Southbound 405 Freeway near Culver Drive around 12:40 a.m. Thursday morning in Irvine. KEVIN WARN, CONTRIBUTING PHOTOGRAPHER
1 of 11
California Highway Patrol investigate after a male driver was gravely injured after he lost control of his vehicle and went off the Southbound 405 Freeway near Culver Drive around 12:40 a.m. Thursday morning in Irvine. KEVIN WARN, CONTRIBUTING PHOTOGRAPHER
1 of 11
A tow truck driver removes a heavily damaged vehicle after a male driver was gravely injured after he lost control of his vehicle and went off the Southbound 405 Freeway near Culver Drive around 12:40 a.m. Thursday morning in Irvine. KEVIN WARN, CONTRIBUTING PHOTOGRAPHER
1 of 11
A California Highway Patrol officer and a male driver were hospitalized after a California Highway Patrol officer responding to a crash with lights and sirens on struck a vehicle at the intersection of Jeffrey Road and Walnut Avenue around 12:50 a.m. Thursday morning in Irvine. KEVIN WARN, CONTRIBUTING PHOTOGRAPHER
1 of 11
A tow truck driver removes a heavily damaged vehicle after a male driver was gravely injured after he lost control of his vehicle and went off the Southbound 405 Freeway near Culver Drive around 12:40 a.m. Thursday morning in Irvine. , KEVIN WARN, CONTRIBUTING PHOTOGRAPHER
1 of 11
California Highway Patrol investigates after a California Highway Patrol officer responding to a crash with lights and sirens on struck a vehicle at the intersection of Jeffrey Road and Walnut Avenue around 12:50 a.m. Thursday morning in Irvine sending a California Highway Patrol officer and a male driver to the hospital. KEVIN WARN, CONTRIBUTING PHOTOGRAPHER
1 of 11
A heavily damaged vehicle sits off the road after a California Highway Patrol officer responding to a crash with lights and sirens on struck a vehicle at the intersection of Jeffrey Road and Walnut Avenue around 12:50 a.m. Thursday morning in Irvine sending a California Highway Patrol officer and a male driver to the hospital. KEVIN WARN, CONTRIBUTING PHOTOGRAPHER
1 of 11
California Highway Patrol investigates after a California Highway Patrol officer responding to a crash with lights and sirens on struck a vehicle at the intersection of Jeffrey Road and Walnut Avenue around 12:50 a.m. Thursday morning in Irvine sending a California Highway Patrol officer and a male driver to the hospital. KEVIN WARN, CONTRIBUTING PHOTOGRAPHER
1 of 11
A smashed up California Highway Patrol vehicle sits in the intersection after a California Highway Patrol officer responding to a crash with lights and sirens on struck a vehicle at the intersection of Jeffrey Road and Walnut Avenue around 12:50 a.m. Thursday morning in Irvine sending a California Highway Patrol officer and a male driver to the hospital. KEVIN WARN, CONTRIBUTING PHOTOGRAPHER
1 of 11
California Highway Patrol investigates after a California Highway Patrol officer responding to a crash with lights and sirens on struck a vehicle at the intersection of Jeffrey Road and Walnut Avenue around 12:50 a.m. Thursday morning in Irvine sending a California Highway Patrol officer and a male driver to the hospital. KEVIN WARN, CONTRIBUTING PHOTOGRAPHER
California Highway Patrol investigate after a male driver was gravely injured after he lost control of his vehicle and went off the Southbound 405 Freeway near Culver Drive around 12:40 a.m. Thursday morning in Irvine.
IRVINE – A man was critically injured late Tuesday night after crashing into the rear of a tractor trailer, a collision which inadvertently caused two others to be injured on nearby surface streets, including one California Highway Patrol officer, officials said.
California Highway Patrol officials reported the first Irvine crash occurred around 12:40 a.m. on the southbound I-405, south of Culver Street.
Juan Luis Espinoza, 34 of Chula Vista, was driving a 2002 Hyundai in the right-hand lane behind Noe Gutierrez, 53, of Chula Vista, who was driving at 53-foot tractor trailer when for an unknown reason Espinoza crashed into the back of him, according to a CHP press release.
The crash caused Espinoza to swerve to the right onto the dirt shoulder and Gutierrez pulled over on the same shoulder nearby.
Espinoza was taken to Orange County Global Medical Center in critical condition Tuesday night.
Hearing the severity of the crash around 12:50 a.m., two nearby CHP officers on westbound Jeffrey Road responded, CHP Officer Florentino Olivera said.
Approaching a red light at Walnut Avenue, the patrol officers proceeded through the clear intersection but then collided with a man driving a red Camaro going northbound on Walnut Avenue, officials said.
The collision injured both drivers. The CHP officer drove himself to the nearby Kaiser Permante hospital and the Camaro's driver was taken to the same facility in an ambulance, Orange County Fire Authority Capt. Steve Concialdi said.
Officials said the drivers had minor injuries and are expected to survive.
No arrests or citations were made in either incident.
Anyone who may have witnesses the collisions has been asked to contact CHP Officer Timassy at 714-567-6000
Contact the writer: 714-796-7802 or aduranty@ocregister.com