Giants' Jason Pierre-Paul treated for injuries to hand in accident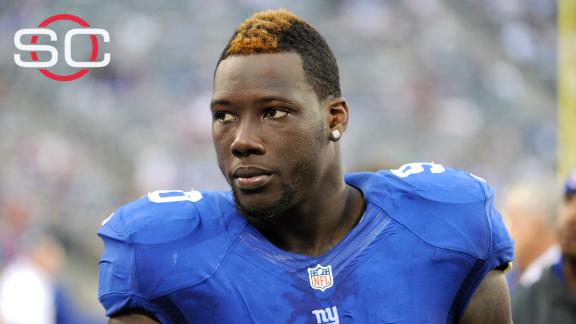 New York Giants defensive end Jason Pierre-Paul injured his hand in a fireworks accident in South Florida, sources told ESPN on Sunday.
The 26-year-old former first-round pick was examined by doctors after being hospitalized for his injuries, whichare not believed to be career-threatening, the sources said.
While full details of the injury are not yet known, a source told ESPN.com that Pierre-Paul has severe burns on his palm and the tips of three fingers, and one finger is being tested for nerve damage. He didn't lose any fingers, and doctors believe there will be no permanent damage or disfigurement of his hands.
The injuries stemming from the incident could affect Pierre-Paul's future with the Giants after the pass-rusher enjoyed one of his best seasons as a pro in 2014. The Giants used the franchise tag on the two-time Pro Bowler, but he has yet to sign the $14.8 million tender and is consequently not under contract.
The Giants would be OK with letting Pierre-Paul play out the 2015 season on the $14.8 million franchise number and be eligible for free agency again next year. Per NFL rules, the sides have until July 15 to negotiate a long-term deal. After that time, should he sign the tender offer, Pierre-Paul would be locked into a one-year contract for 2015.
Pierre-Paul started all 16 games, posted 12.5 sacks and forced three fumbles last season.
ESPN's Adam Schefter and Dan Graziano contributed to this report.