HEMET: Fuel tanker crash closes Hwy. 79 in Green Acres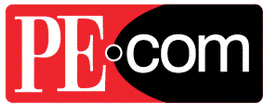 A head-on collision involving a fuel tanker truck briefly closed a highway in the Hemet-area community of Green Acres, say California Highway Patrol and Riverside County Fire Department officials.
The wreck was reported at 2:40 p.m. Tuesday, July 14, along Hwy. 79 — also known as Winchester Road — south of Stetson Avenue.
A white BMW was traveling south when it veered into the northbound lane and slammed into a tanker truck owned by Cool Transport, said CHP Officer Darren Meyer.
The truck was empty, but the collision ruptured a saddle tank causing about a 60-gallon leak that temporarily closed the highway during the cleanup, Meyer said.
The BMW driver was taken to a hospital for treatment of broken bones, Meyer said. The trucker went to the hospital with apparently minor injuries.