LA QUINTA: Man who directed Oscars killed in crash; driver arrested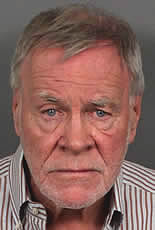 LA QUINTA: Man who directed Oscars killed in crash; driver arrested
Did you witness this crash?
Anyone with any information about this incident is urged to contact the La Quinta sheriff's station at 760-863-8990, or call anonymously at 760-341-7867.
La Quinta resident Marty Pasetta, 82, who directed the Academy Awards telecasts for 17 years in a row, was killed in a traffic accident Thursday, May 21, in which his driver was arrested on suspicion of driving under the influence of alcohol.
Keith Stewart, 75, of La Quinta, was booked into jail in Indio after being treated for injuries, the Riverside County Sheriff's Department said.
A sheriff's news release gave this account of the crash:
Stewart was stopped on Via Conquistador, allowing passengers to exit his vehicle. Stewart also exited with the car still in drive. The car then hit two of his passengers, including Pasetta, who died at the scene. The other passenger was hospitalized at Desert Regional Medical Center in Palm Springs.
The Riverside County Coroner's Office identified Pasetta as the deceased.
According to TheWrap, which covers Hollywood, Pasetta directed the Oscars from 1972 to 1988. He was known for producing and directing a 1973 Elvis Presley special, "Elvis: Aloha From Hawaii" that seen in more than 40 countries.
Pasetta also directed the Grammy awards eight times, as well as televised inaugural galas for presidents Jimmy Carter and Ronald Reagan.