MOUNTAIN CENTER: One killed a crash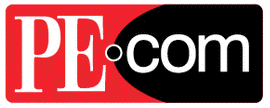 A 24-year-old Palm Desert woman died early Friday, July 31, when a vehicle went over the side of the road in Mountain Center, according to Cal Fire/Riverside County Fire Department.
The vehicle went approximately 40 feet over the side of the mountain road around 2:15 a.m., according to the Riverside County Coroner's office.
One person died while two passengers were able to exit the vehicle on their own, according to a news release from the Fire Department.
The Coroner's office reports that Anna Hicks, 24, of Palm Desert, died in the crash on State Route 74 at Mile Marker 81 in Pinyon Pines at 2:35 a.m. Friday.