MURRIETA: Four injured in rollover crash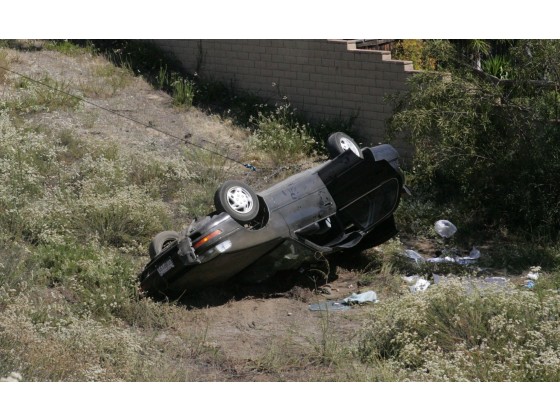 MURRIETA: Four injured in rollover crash
A black sedan flipped over for unknown reasons, injuring its occupants.
ALEX GROVES/STAFF
Four people were injured in a rollover crash shortly before 3:30 p.m. Monday, authorities said.
A black sedan was traveling on the I-15 southbound when, for unknown reasons, it lost control, fell down an embankment and injured its four occupants, Murrieta Fire Department Captain Mark Moore said.
Three of the car's occupants suffered only minor injuries and were able to get out of the vehicle on their own, while the fourth occupant suffered moderate injuries and had to be helped out of the car by a bystander who stopped at the scene, Moore said.
The three people with minor injuries were taken to Rancho Springs Medical Center and the person with moderate injuries was transported to Inland Valley Medical Center in Wildomar via ground ambulance, Moore said.
Contact the writer: agroves@pe.com | 951-368-9693