MURRIETA: Marine identified as victim of helicopter crash in Nepal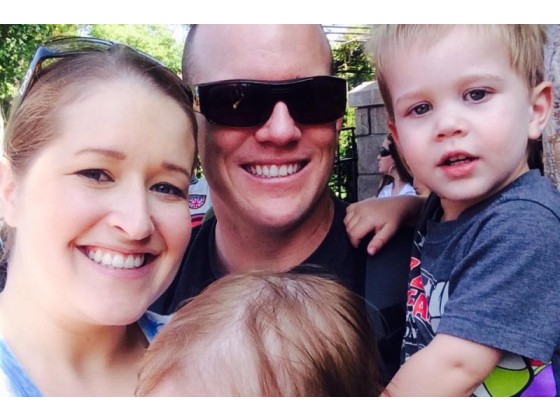 MURRIETA: Marine identified as victim of helicopter crash in Nepal
A photo of Sgt. Eric M. Seaman, wife Sam and their children is included on a GoFundMe.com page.
HOW TO HELP
A fundraising campaign has been set up online to raise money for Sgt. Eric Seaman's family. To contribute, click here.
Sgt. Eric M. Seaman of Murrieta has been identified as one of six U.S. Marines and two Nepalese soldiers who were aboard a Camp Pendleton-based Marine helicopter that crashed last week during a relief mission in earthquake-hit Nepal, officials said Sunday.
The wreckage of the UH-1 "Huey" was found Friday following days of intense searching in the mountains northeast of Kathmandu, Nepal's capital. The first three charred bodies were retrieved Friday by Nepalese and U.S. military teams, and the rest were found Saturday.
At the Seaman residence on a cul-de-sac in Murrieta near the Menifee border, small American flags were posted along the perimeter of the front yard Sunday, and red, white and blue bunting hung from the porch.
A sign posted near the front door read: "Please respect our family's privacy during this extremely difficult time."
Since the helicopter went missing Tuesday, a steady stream of well-wishers has been visiting the house to provide comfort and support, while online, friends, neighbors and relatives offered up prayers for Seaman and his family.
While the family has declined to speak to the media, his wife Samantha's mother and brother posted statements Saturday on the fundraising website GoFundMe.com.
"Thank you all for this. I just want the world to know that my son in law was a great man and a true hero. He was what a man is suppose to be," wrote Margie Thomas.
"On the behalf of the family we are overwhelmed with the incredible love and support the entire community has provided," Brad Case wrote. "Please continue to pray for sustained strength for my sister."
The GoFundMe.com campaign has a goal of $15,000, and has raised had raised more than $13,000 for the family as of Sunday morning.
"As a United States Marine, he is the sole provider for his family. Please help out in any way that you can," said the initial message on the site.
The U.S. relief mission that Seaman and the other Marines were on was deployed after a magnitude-7.8 earthquake hit Nepal on April 25, killing more than 8,200 people.
A magnitude-7.3 quake struck the country on Tuesday, killing at least 117 people and injuring about 2,800.
The helicopter went missing Tuesday while delivering rice and tarps in Charikot, the area worst hit by that day's quake. It had dropped off supplies in one location and was en route to a second site when contact was lost.
According to a statement from the U.S. military joint task force in Okinawa, Japan, the five other U.S. Marines besides Seaman who were killed were:
• Lance Cpl. Jacob A. Hug, from Arizona.