NUEVO: Man killed in fiery crash identified as San Jacinto resident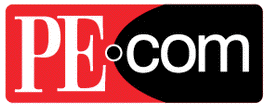 Coroner's officials have identified a man killed in a fiery crash Wednesday in Nuevo as a 21-year-old San Jacinto resident.
Joshua Camarena, who had been speeding westbound on the Ramona Expressway before the collision, died at the scene, authorities said.
California Highway Patrol officials on Thursday also released more details about the crash.
Camarena was driving a Mercedes sedan about 100 mph before driving onto the right shoulder to pass a vehicle shortly before 1 p.m., a CHP news release said. Camarena reentered the westbound lanes near Hansen Avenue and collided with the back of a Nissan Sentra, causing it to go off the road and roll.
Camarena's car ended up in the eastbound lanes where it collided with an oncoming Chevrolet Cobalt. The impact shoved the Cobalt backwards about 150 feet, CHP officials said. Camarena's car overturned and caught fire.
A Toyota Yaris that had been traveling behind the Cobalt stopped in time to avoid a crash but the fire from Camarena's car quickly spread to the Toyota.
The Toyota driver was able to escape with minor injuries, CHP officials said.
Lilah Wheeler, 66, of Hemet, who was driving the Sentra; Richard Garcia Jr., 34, of Perris, who was driving the Cobalt and the two children in his car — a 5-year-old girl and a 2-year-old boy — were all taken to Riverside County Regional Medical Center in Moreno Valley for treatment of major injuries. Updates on their conditions were not available Thursday.
Authorities ask that anyone with information about the crash call the CHP office in Riverside at 951-637-8000.