ONTARIO: Big-rig carrying 10,000 lbs. of cooking oil crashes, spills, closes on-ramp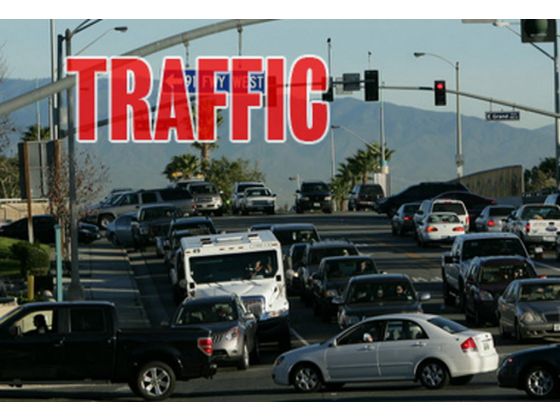 ONTARIO: Big-rig carrying 10,000 lbs. of cooking oil crashes, spills, closes on-ramp
A big-rig carrying about 10,000 pounds of cooking oil crashed Friday, Aug. 21, on Interstate 10 in Ontario, spilling an unknown amount on the roadway.
The crash, which was reported at 12:53 a.m. Friday on the eastbound side of Interstate 10 west of Etiwanda Avenue, closed the Etiwanda Avenue on-ramp for hours. At 5:30 a.m. Friday, the on-ramp remained closed on both sides of the road while Ontario Fire Department firefighters cleaned up the scene.
It's not clear from the incident log what caused the crash. According to the log, the big-rig hit a car, causing the car to crash into a tree, and the big-rig to veer off the road into a dirt embankment. The big-rig was reported showing "major damage."
The crash and subsequent closure triggered a SigAlert at 1:03 a.m. on the Etiwanda Avenue on-ramp. At 5:30 a.m. Friday, the SigAlert had not been lifted.
Story is developing, check back for more information.