REDLANDS: Crash on I-10 triggers SigAlert (UPDATE)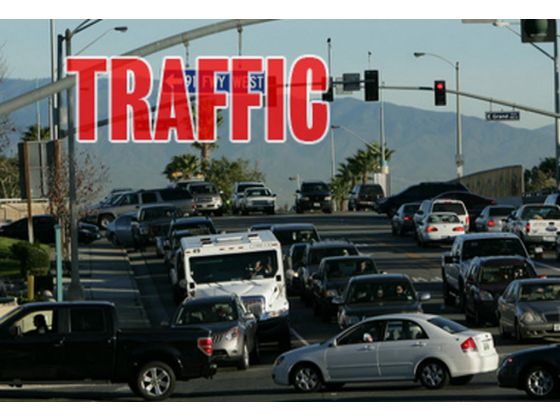 REDLANDS: Crash on I-10 triggers SigAlert (UPDATE)
SigAlert cancelled.
A multi-vehicle wreck Thursday, Aug. 20, on eastbound Interstate 10 in Redlands prompted Caltrans to issue a SigAlert.
The crash, which was reported at 12:28 p.m. Thursday west of California Street, involved an SUV, two motorcycles and other vehicles, according to a California Highway Patrol incident log.
A gold Chevrolet Silverado was reported to have "heavy damage," the log said. Paramedics were dispatched to the scene for possible injuries.
The SigAlert, issued at 12:47 p.m., was cancelled at 1:24 p.m.
Story is developing, check back for more information.