Rodriguez wins third stage marred by crash that knocks down 20 riders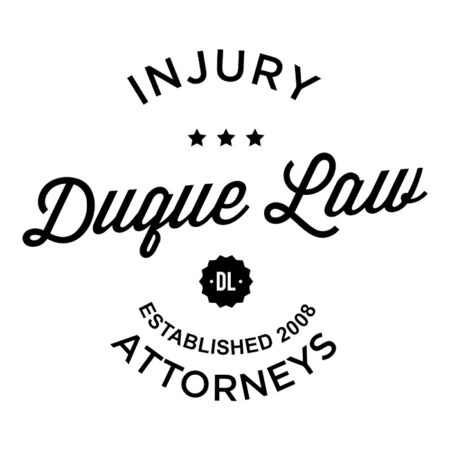 HUY, Belgium — Spanish veteran Joaquim Rodriguez won the crash-marred third stage of the Tour de France on Monday, with British rider Chris Froome finishing second to take the yellow jersey.
The crash happened with about 37 miles remaining, forcing the stage to be neutralized and then stopped altogether for nearly 20 minutes while organizers allowed those who fell to catch up.
With the race moving from neighboring Netherlands into Belgium, Stage 3 was 99 miles from Anvers to Huy.
The stage featured four short and sharp climbs, but the crash took place before any of those when Frenchman William Bonnet went down and several riders tumbled around him.
All of the main Tour contenders avoided the crash, unlike Fabian Cancellara, who started the day in the yellow jersey and ended it in agony after being one of some 20 riders who fell.
After taking chunks of time out of Tour rivals Vincenzo Nibali and Nairo Quintana on Sunday's rain-soaked and wind-battered second stage, Froome did it again as he accelerated in the final climb. He almost caught up to Rodriguez, but the Spanish rider held on with Froome closing in on him.
"It's never too early to take the yellow jersey," Froome said. "Really happy to come second and put more time on my GC [general classification] contenders. I was in front [of the crash] and just heard about it on the radio."
Rodriguez and Froome clocked the same time of 3 hours, 26 minutes, 54 seconds. Frenchman Alexis Vuillermoz was third, four seconds behind them.
Froome, the 2013 Tour champion, leads German rider Tony Martin by one second and is 13 seconds ahead of American rider Tejay van Garderen.
The day's final two climbs — 0.8 miles up Cote de Cherave and the famed Mur de Huy — were featured in this year's Fleche Wallonne classic. That prompted Froome to ride the Wallonne this year, when he crashed toward the end.
He had better luck this time, gaining 11 seconds on Nibali and Quintana and 18 seconds on two-time Tour champion Alberto Contador.
"I lost quite a lot of time. I said before the stage that stages like this are often difficult," Contador said. "It was very hard in the end, and I was lacking something. Froome is very strong, and he's come here in good form."
Monday's heavy crash took its toll.
Cancellara was one of the last to go down, leaping into the air with his bike attached to him then landing with a thud — luckily on the grass — and skidding on his side. Escaping with a few cuts and bruises, Cancellara got back on his bike.
Alain Gallopin, a sports director for Cancellara's Trek Factory Racing team, said the Swiss rider was "groggy" after hitting the ground.
TV replays showed the race leader being thrown over his handlebars and landing on the grass on the side of the road.
"It's a shame that it happened just before [Tuesday's] cobbles stage," Gallopin said.
But others were not as lucky as Cancellara.
Bonnet was taken off on a stretcher with a brace around his neck. Dutch rider Tom Dumoulin — competing for the best young rider's white jersey — Australian veteran Simon Gerrans and Russian Dmitry Kozontchuk also withdrew from the race.
During Sunday's trek along the Dutch coastline, time gaps were made when heavy side winds caused a split in the front of the peloton.
This time, the weather was not to blame.
Bonnet lost control, and his bike slid forward and down.
Racing at tremendous speed on the flat, low roads of Belgium, it was impossible for those behind to slow down or get out of the way. One after the other they went up, down or sideways in a bewildering flash of colors, bobbing helmets, spokes and wheels.
The end result was a tangled mess of bikes spewed in all directions on the side of the road, while some riders lay on their backs in the grass and others were curled up in agony on the hot tarmac.
As the pack ahead slowed down — waiting stretched out in a narrow street — riders started coming back into the race, cuts and bruises decorating their backs and legs. Cancellara grimaced in pain, Australian Michael Matthews looked to be in tears, and it was hard to see which team Johan Vansummeren was riding for given how shredded his shirt was.
The stage restarted for good at the top of the first climb, meaning there were about 31 miles remaining.
But it almost seemed like a training ride in slow motion for about 5 miles, as no rider wanted to speed up.
Finally, the pace stepped up again, and about a dozen riders surged ahead. Doubtless due to fatigue, the others let them go.
Tuesday's fourth stage stays in Belgium's Walloon region, starting out from Seraing and ending in the northern French town of Cambrai 138.6 miles later, making it the longest stage of the race.
With 8 miles of cobblestone sections dotted around the route, it could also prove treacherous.
Given how Sunday and Monday went, riders will hardly be relishing it.
"It's been an incredible Tour so far, and there have been nerves and stress every day," Contador said. "Tomorrow will be the same."
The Associated Press contributed to this report.