SACRAMENTO: Bus safety mandates introduced after deadly California crash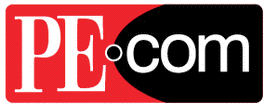 SACRAMENTO, Calif. (AP) — A California state lawmaker proposed sweeping bus safety reforms Friday that were recommended by federal officials who investigated a fiery bus crash that last year killed five high school students — including Marisa Serrato, a student at Norte Vista High in Riverside who was on a college tour with her twin sister, Marisol.
Marisol was on a different bus and survived the crash.
Sen. Ricardo Lara, D-Bell Gardens, said he introduced legislation that mandates charter bus operators conduct safety briefings and will push to require that buses have clearly labeled emergency exits such as those on planes.
"Hopefully that provides not only a level of safety but gives passengers a better opportunity to survive these crashes," Lara said in an interview.
In the crash last year, dozens of student heading to a college tour struggled to escape a burning bus after a FedEx tractor-trailer slammed into it head on.
Both drivers, five students and three adult chaperones died in the April 2014 crash in Orland, 100 miles north of Sacramento.
The National Transportation Safety Board on Tuesday said poorly labeled emergency exits and the lack of safety instructions required by bus company policy contributed to the chaos and injuries. It urged federal regulators to adopt rules making buses as safe for passengers as planes and trains, but agencies have been slow to act.
"The children and the families are here in California, we need to set the tone," Lara said.
His bill as written, SB247, only mandates pre-trip safety briefings on buses similar to those on planes, but Lara is planning to add provisions adopting all of the NTSB safety recommendations. That includes mandating fire-resistant materials, black box-style data recording devices and second doors that double as escape hatches.
A lobbyist for the California Bus Association, Josh Pane, did not immediately return a voicemail from The Associated Press seeking comment Friday.
Victor Parra, president and chief executive of the United Motorcoach Association, has said some of the NTSB safety recommendations may make sense but should be backed up by science showing the measures will make a difference.
Separate probes by the NTSB and California Highway Patrol found the Orland crash was caused by the FedEx driver veering across the interstate median and into oncoming traffic.
Investigators did not determine why the driver lost control.