TEMECULA: SUV crashes into Islands restaurant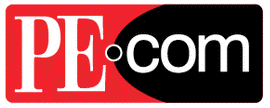 An SUV crashed into a restaurant near the mall in Temecula Thursday morning but no one was seriously injured, authorities said.
About 11:15 a.m. two SUVs collided in the intersection of Margarita Road and Verdes Lane, said Sgt. Bill Pratt of the Riverside County Sheriff's Department. One of the SUVs ran up onto the sidewalk and through some bushes, narrowly missing utilty poles and a tree but striking the corner of the Islands restaurant.
No one was seriously injured but the crash knocked in the wall of a utility area of the restaurant.
It was not immediately clear who was at fault in the crash.