YUCAIPA: I-10 crash hurts motorist, triggers Sigalert (UPDATE)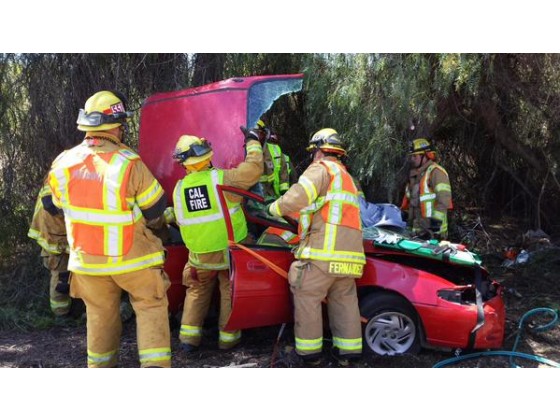 YUCAIPA: I-10 crash hurts motorist, triggers Sigalert (UPDATE)
A one-car crash apparently broke a motorist's arm and triggered a Sigalert along a Yucaipa freeway where traffic was backed up about 1-1/2 miles, according to California Highway Patrol and Caltrans websites.
The wreck was reported at 10:12 a.m. Sunday, May 10, along the eastbound lanes of Interstate 10 east of Live Oak Canyon Road.
The crash involved a red sedan that hit a tree, according to preliminary reports to CHP dispatchers. One caller told of a man who appeared to have a broken arm standing beside the car.
Cal Fire crews reported cutting one person free of the wreckage. And efforts were being made to summon animal control officials to care for a pet dog.