Bike Safety Tips for Protecting Yourself from Distracted Motorists
If you are an avid cyclist, you already know the advantages of cycling. It is great cardio, is environmentally friendly and reduces congestion on the road. Furthermore, riding a bicycle has gotten quite a bit safer throughout recent years. Improved safety gear, clear bike lanes, stricter laws and increased public service campaigns make it increasingly safe and practical for commuters to choose cycling instead of driving.
Today's motorists are substantially more aware of the necessity of safely sharing the road with cyclists. In all fifty states, cyclists are required to obey the same laws when riding as those operating a motor vehicle do. However, despite these advances, accidents involving cars and bicycles still occur on a regular basis and many of them are serious – even fatal.
Cars you share the road with are much larger and more powerful than you are, so it is important to take proper precautions to protect yourself while cycling on the road. Please keep these safety tips in mind when you are on your bicycle, and ride safe.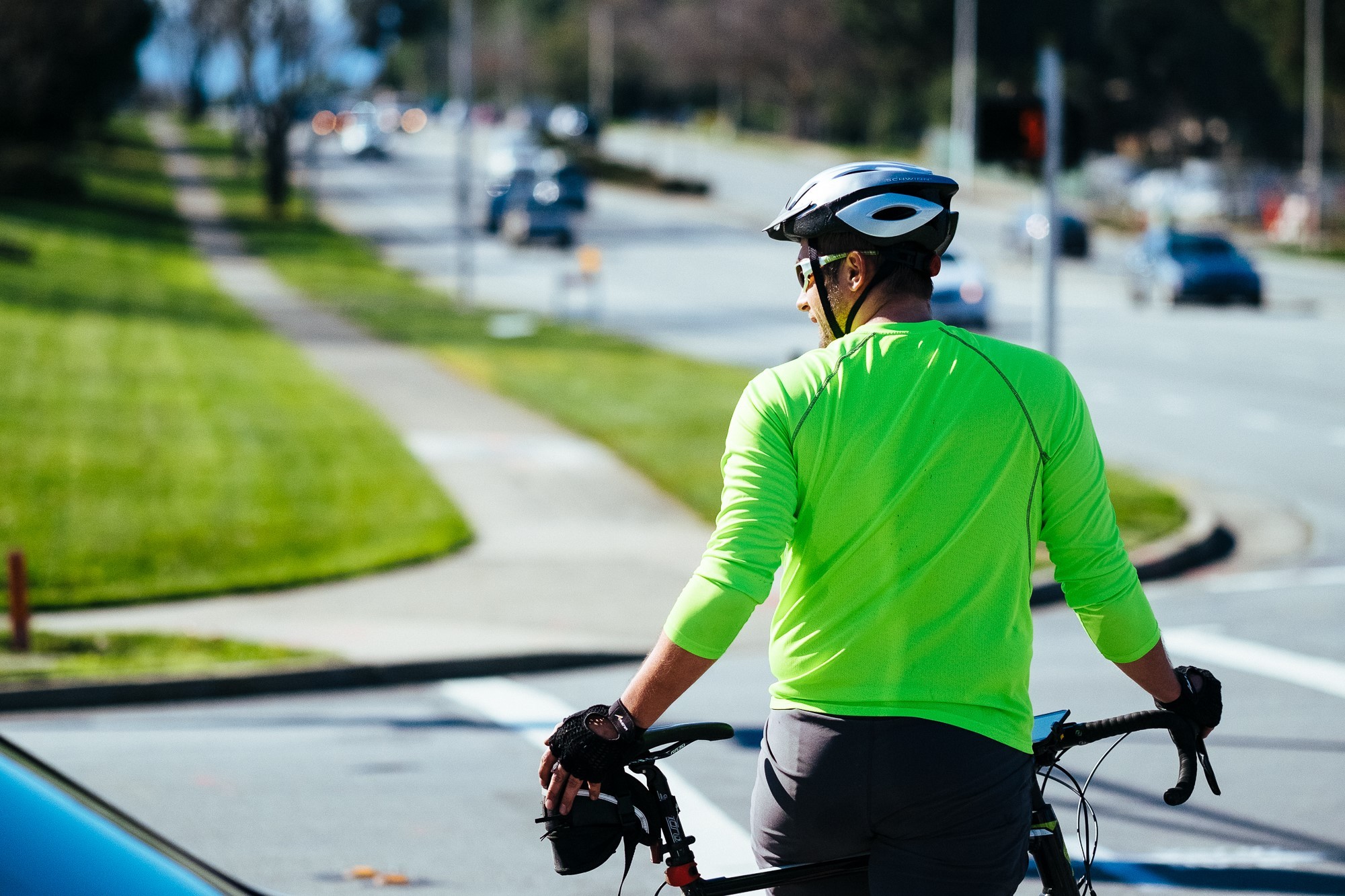 BICYCLE SAFETY TIPS:
Follow the Rules of the Road
If you are biking on the open road, you are expected by law to follow the same traffic rules motorists do. Obey all traffic signals, only cross at designated crosswalks and always bike in the same direction as traffic. If you fail to follow the rules of the road and cause a crash, you could be found at fault for the accident and be very injured in the process.
Use Extra Caution
Riding a bike can be enjoyable and relaxing, but when you are riding in traffic, you must stay alert at all times and not let your mind wander. Use bike paths whenever possible. Many Southern California communities have designated bike paths that you should stick to in order to stay safest. Take extra precautions while biking in traffic. When crossing the street, assume motorists turning right cannot see you. Wait until you are assured that they are fully aware of your presence before turning or crossing into traffic. While they may be rightfully at fault, you will be the one who gets hurt.
Wear Protective Gear
Before hitting the road, be sure you are wearing the appropriate gear, including helmets, knee pads and shoulder pads. Studies have shown that riders who wear helmets are more than 50% less likely to get a severe traumatic brain injury (TBI) after an accident compared with riders who neglect to strap on a helmet. Make yourself visible by wearing bright clothing, and always ride during the day if possible. If you absolutely have to ride at night, wear reflective clothing to ensure motorists can see you easily and clearly.
Make Your Actions Predictable
Don't weave in and out of traffic, and make your intentions clear by signaling turns and checking your blind spots. Drivers tend to be more focused on watching for other vehicles and motorcyclists and bikers tend to be something of an afterthought.
Think and act like a motorist to stay as safe as you can.
Maintain Your Equipment
Visually inspect your tires, chains, brakes, gears, pedals, and other parts of your bike prior to each time you get on it. Carry an emergency kit to tend to any equipment malfunctions.
Plan Ahead
Anticipate the moves of the drivers on the road. Ride away parked cars to avoid a suddenly opening car door. Also be aware that some drivers fail to check their rearview mirrors when merging back onto the road after being parked.
IN THE EVENT OF A BICYCLE CRASH
Move Away from Traffic
If you are able, move yourself out of the danger of traffic as quickly as possible. Do not check on your bicycle and certainly do not attempt to take it with you to safety, even if it appears undamaged. The bike is replaceable – you are not!
Call 911
Even if you think your injuries are minor, it is important to have a police record. Some injuries, such as internal bleeding, can be difficult to see or notice or take time to appear.
Get Insurance and Contact Information from Anyone Involved
Just as with any traffic accident, always exchange contact and insurance information with anyone involved in the crash. Get the license plate numbers of any vehicles, especially if the drivers refuse to give you their contact information.
Take Photographs
If you are able, use your cellphone to take photographs of the accident scene and any injuries. If you do not have your cellphone with you, ask to borrow someone's and then text the photos to your own number.
Call an Attorney
Personal injury cases are difficult and require a skilled attorney. Do not try to take on the insurance company lawyers by yourself.  Time limitations apply to any injury claim you might have, so for purposes of investigating a possible case and possibly preserving evidence, it's best for you to contact us immediately after an accident.
Our attorneys see many cyclist accidents throughout the year, so we know how to obtain fair compensation for your injuries. Contact our experienced Personal Injury Attorneys at 1-877-241-9554 to learn more about your legal options. A free consultation is just a phone call away. You can even use our online contact form, and we will reply to you quickly.