Government Probe Finds That Many Nursing Home Abuse Goes Unreported
If your family has had to make the difficult decision of putting a loved one in the care of a nursing home or assisted living facility, abuse and neglect are likely at the top of your list of fears. Based on information contained in an alert from the Office of Inspector General in the Department of Health and Human Services (HHS), more than one-quarter of serious cases of nursing home abuse are not reported to the police.
The abuse cases in question were those in which the victims were sent to the emergency room with severe injuries yet were not reported to law enforcement. Federal investigators revealed that at least 134 such cases from 2015 and 2016 collectively. The report underscores that the 134 cases "are likely just a small fraction of the ones that exist".
Experts have long worried that cases of nursing home abuse go unreported for many different reasons, including the fact that patients with dementia are unable to communicate their experiences of abuse and extend as far as facilities engaging in active cover-ups.
The cases went unreported despite the fact that state and federal law require that serious cases of abuse in nursing homes be reported to the police. Government investigators assure the public that they are conducting an ongoing review into nursing home abuse and neglect but released the preliminary alert because they want this issue fixed immediately.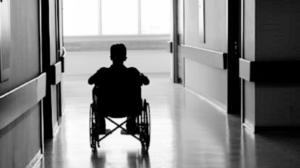 If you have concerns about nursing home abuse in Southern California, you should discuss your case with a nursing home abuse attorney immediately! Find an experienced Personal Injury Attorney in your city or call us at 1-877-241-9554 to learn more about your legal options. A free consultation is just a phone call away. You can even use our online contact form, and we will reply to you quickly.